iPod owners would like to bring their music machine everywhere they can; from parks, gyms, planes through to cruise ships.  However useful the iPods are to us or however dependent we are to the iPod, the device constantly pose some annoyances — the entangling earphone cables, no pockets when you need it, no place to put the iPod when doing the yoga routines.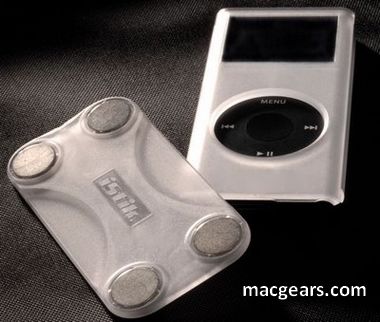 Recently, I had the opportunity to review the iStik for iPod Nano — the solution to the annoyances I've mentioned above.  The iStik comes in 2 parts, a durable plastic case with 4 magnets fused at the back and a "fastener" equally with 4 magnets.  Using the iStik is straightforward — simply place your iPod Nano into the case, put it to your shorts, your shirt, your blouse, your bag, or your cap and place the "fastener" on the opposite side of apparel.  The 8 magnets will stick to each other like super glue and thereby securing your iPod Nano just the place you want it to be.
Currently, the iStik is available for 2nd generation iPod Nano.  If you own a 3rd generation iPod Nano, do not despair as there will be one available very soon. You can however, pre-order the iStik (3rd generation) for $26.95 by sending an email to stikit@goistik.com.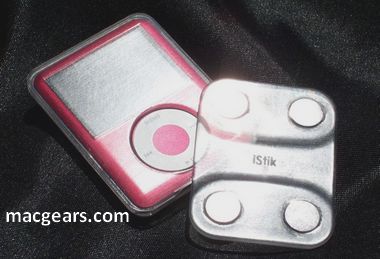 This big piece of ingenuity is small on the pocket — at just $24.95. Please note that the iStik will not make your iPod waterproof.  If you are going to take your iPod near water, get a waterproof case.  Since the iStik uses strong magnets, it is advisable to keep it away from your pacemaker or wrist watch.
What about the data in my iPod, will it be affected by the magnets? No, it will not.  That's because the iPod Nano uses flash memory to store your music and videos.
With the iStik, your iPod experience will increase one notch; comfort and convenience wise.