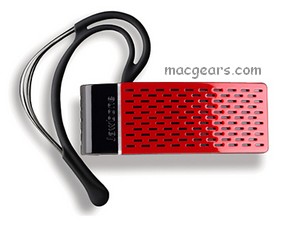 The iPhone has already redefined the standard for design in the mobile phone world with its sleek lines and large touch screen interface, and thanks to the enormous steps in style that have been taken with it, it has raised the bar for phones and any accessories.
In order to properly complement the stunning design of the iPhone, Jawbone have released an all new Bluetooth headset that has been specially produced in order to coincide with the iPhone's release.
Jawbone are well known for their existing range of Bluetooth mobile phone headsets, and are renowned as one of the top manufacturers of high quality accessories in the world. They have combined the highest design principles with a real attention to detail to release the kind of great looking headsets that you will be happy to be seen with.